Keeping our bodies active is equally as important as keeping our minds active. Yoga helps us maintain strength, flexibility, balance and endurance. It keeps our muscles toned and our breathing strong. It increases our energy and our mental clarity, and improves our posture. And it helps us gain strength and balance for everyday activities such as reaching, lifting, walking, and climbing stairs. The meditative aspect of yoga also helps us reduce the stress in our everyday lives.
Yoga can also be easily adapted to all levels of physical and cognitive ability. Our instructors have specialized yoga training for senior adults and people with disabilities. Our programs are designed to use safe, gentle, uncomplicated movements, so no previous experience is necessary. We also teach seated classes so people who use walkers or wheelchairs can participate.
We ask that yoga mats and chairs be provided by your organization. Armless chairs work best. Contact us for information on where to buy inexpensive mats (mats are not needed for seated classes).

All programs are available in-person or by video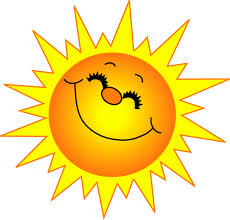 All programs can also be done outdoors in nice weather or with overhead cover
Gentle Yoga – Yoga helps with strength, flexibility, balance, endurance, concentration and brain health. Classes can be done standing, seated or a combination of both. All classes are customized for varying levels of physical and cognitive ability. Anyone can participate, even if they have never done yoga before, and even if they are using a walker or wheelchair. (1 hour class)
Posture Made Perfect – We all know that we are supposed to have good posture, but we don't always know exactly how to achieve it. And a lifetime of less-than-perfect posture can be a hard habit to break. This interactive slideshow teaches proper posture for standing, sitting, walking and sleeping. Getting familiar with how it feels will help you be able to do it on your own. We can also teach you the correct posture for using a walker or wheelchair. (1 hour class) Please provide a computer, tv or projector for the slideshow

Yoga for Golf – Learn how yoga can improve your overall health as well as your golf game. You will learn yoga poses for strength, flexibility, balance and stamina that will help with your golf posture, swing and concentration. Even if you have never done yoga before, and even if you're not strong or flexible, you can do this class! We will provide a good workout without making it complicated or intimidating. (1 hour class)
---
Click on the categories below for a full program list