"Do Well and Do Good" – Offering Healing Through Art with Judith Eugene (October 2018)
Thank you so much to Dorothy Illson, host of the successful and inspiring podcast "Do Well and Do Good" for interviewing The Loving Hands Group. Dorothy's podcast features businesses who make a positive difference in the world, while at the same time achieving financial success…proving that you can both "Do Well and Do Good". We are honored to be among her list of inspirational guests.
Click here to listen to the interview: http://dowellanddogood.co/019-healing-through-art-judith-eugene/
---
"Senior Moments" – New Cleveland Radio (February 2018)
Many thanks to Brad and Heather Greene for having me as a guest on their radio show "Senior Moments" to discuss our services. We're hoping this will help us reach many more families in need.
Click here to listen to the interview: http://mixlr.com/new-cleveland-radio/showreel/senior-moments-with-brad-and-heather-greene-2518/
---
"Aging Without Wrinkles" – BBS Radio (May 2016)
"Unique Yoga Class For A Special Group Of People" – Cleveland 19 News (Feb 2016)
"Vegetarian Cooking Class at the Solon Senior Center" – Solon Times (Feb 2016)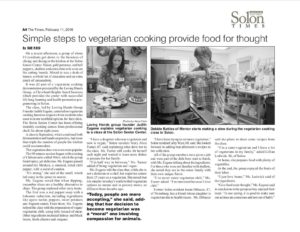 "Yoga For Disabled Adults" – The Heights Observer (Nov 2015)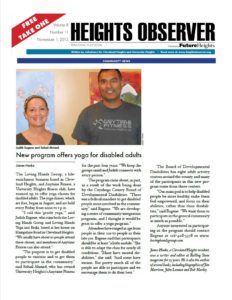 "An Interesting Variety of Programs" – Voice America Radio (Jul 2015)
"Our Formula for Success" – Voice America Radio (Jul 2015)
"Aging in Place" – Voice America Radio (Jul 2015)
"The Benefits of Laughter Yoga" – Voice America Radio (July 2015)
"Legacy Writing" – Eldercare Professionals of Ohio (2015)
"Life Enrichment Activities" – WKYC Channel 3 (2014)
"Taking the Mystery Out of Meditation" – WINT Radio (May 2014)
"Tips for Caregiver Stress Relief" – WINT Radio (June 2012)
"Healthy Menu" – CBC Magazine (May 2012)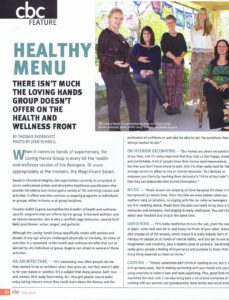 "Loving Hands Group Empowers People To Live A Full Life" – The Plain Dealer (Feb 2012)