Judith Eugene – Architecture, Classic Cars, Cooking, Gardening & Birds, Interior Decorating, Life Stories, Music, Pet Connections, Positive Living, Reiki Therapy, Writing, Yoga and Posture

Judith is the Founder of The Loving Hands Group. She is an experienced health and wellness teacher, presenting at businesses, organizations, and scholastic institutions throughout northern Ohio. Judith is a certified yoga instructor, with specialized training to work with senior adults and people with disabilities. She is also a Reiki Master Teacher, trained in the Usui and Holy Fire® Reiki healing systems. Judith is an accomplished writer, and her work has been featured in several Cleveland publications. She is also a singer and guitarist, an animal welfare advocate, and an antique car enthusiast. Judith's first career was in architecture and interior decorating, graduating with honors from Kent State University.

Judith has been a keynote speaker at local and international conferences to support the rights of senior adults and people with disabilities, and has made numerous appearances on television, radio and in print media.
---
Catherine Rush – Cooking, Fiber Arts, Fine Arts, Flower Arranging, Gardening & Birds, Life Stories, Men's Club, Music, Pet Connections, Positive Living and Writing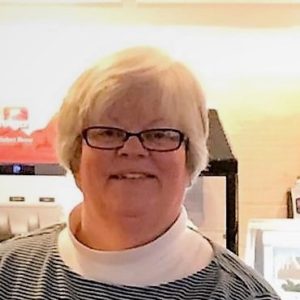 Cathy graduated from Indiana Wesleyan University with a master's degree in business management and is also a former Special Education teacher. She retired after a 38 year career  supporting persons with disabilities and the aging population. Cathy's creativity, along with her experience as a teacher and advocate for the elderly and people with disabilities, inspires her to teach a multitude of classes including sewing, woodworking, playing the piano and teaching piano lessons. Her passion is helping people reach their highest potential and developing new creative outlets to express themselves.
---
Lexi Deet – Photography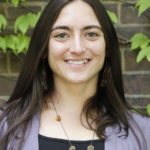 Lexi is a professional photographer who graduated from Ohio University with Bachelor's Degrees in Photojournalism and Spanish, with an Anthropology Minor. She has over 14 years of experience in the study and practice of photography. Lexi has facilitated photographic workshops for people with mental health conditions and physical disabilities, and at-risk youth. She also teaches youth photography classes, and has done freelance work for a variety of newspapers. Lexi also enjoys shooting events and weddings. She was drawn to photography early in life as an accessible creative medium powerful enough to create positive change, on an individual to global scale. She is passionate about photography and educating people to use photography as a tool for creative expression and evolving how we see the world around us.