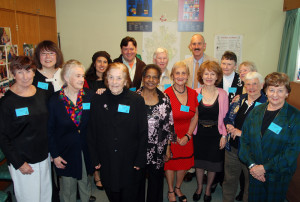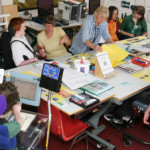 The way we decorate our living spaces expresses our personality – who we are and what we like.  Our living spaces also act as showcases for the things that are important to us, the people we love, the places we have traveled, and the treasures we have collected.  Our personalities speak through color, texture, pattern, shape, and style.  Just as no two people are the same, no two personal spaces are the same.  "Personal space" can take on many different forms throughout a lifetime – our childhood bedroom, our college dorm room, our first apartment, our newlywed home, the house where we raised our children, our vacation home, our retirement home. Just as these eras in our lives are greatly different, so too is who we are at the time.  Our spaces can, and should, change as we change.  They should continue to be a reflection of who we are, and give us a comfortable place to be ourselves.  We truly believe that any space can feel like home, no matter where that home might be.
Interior Decorating Class – An interactive slideshow. Learn decorator's "tricks of the trade" that you can apply to your own home, no matter how big or small it may be. We will discuss decorating guidelines and tips, how to use color and pattern, low-cost decorating,  re-arranging what you already have, do-it-yourself projects, organization and clutter management, and decorator's secrets and discounts.  (2 weeks, 90 minutes per week – 3 hours total)
Quick Tips For Interior Decorating – A shorter, condensed version of the above class (and without organization and clutter management tips. (1 hour class) This can also be done as a 15 minute slideshow with an interior decorating collage project. (1 hour class plus $2 per person for materials)
Balance and Harmony Through Feng Shui – Proper placement of furniture and accessories enhances the positive energy in a room, making it "feel" better. Learn how to create balance and harmony in your home, no matter how large or small it may be, using this ancient decorating technique. Learn how color, shape, and material has an effect on positive energy. We will also discuss the difference between "yin" and "yang" features, and how to balance them to create a pleasing harmony.  (2 weeks, 90 minutes per week – 3 hours total)
Introduction to Feng Shui Class – A shorter, condensed version of the above class, consisting of an overview of Feng Shui principles. (1 hour class)
A Designer's Life – Learn what is involved in becoming an Interior Designer, what a designer does every day in their job, and all of the things a designer has to know about in order to create beautiful, comfortable interiors. We will also have fun with a hands-on design project. (1 hour class plus materials)

Interior Spruce-Up – Whether they just need to rearrange one room, or whether they need a whole apartment makeover, we work with them individually to design whatever improvements they would like to make to their personal space.  It can be as simple as a new pair of curtains, or it can be as comprehensive as a makeover.  We can help with paint colors, draperies, bedspreads, pillows, rugs, furniture, lighting, mirrors, artwork, photos, and accessories.  We can also help them reorganize the things they already have to create pleasing arrangements.  And we can help with de-cluttering and organizing too!   Their involvement in the design process is empowering, and helps to ease the sadness of living away from home.
Feng Shui Makeover – Feng Shui is the ancient Chinese art of decorating that uses placement, color, and materials to achieve balance and harmony.  Wewill analyze their living space according to Feng Shui principles and suggest how to rearrange furniture and accessories to enhance positive energy flow through the space, which will in turn create more positive energy and comfort for them.  This also helps to ease the sadness and depressed energy of living away from home.
Relocation Help – Whether someone is relocating from their home to your care, or transitioning to another stage of their continuing care journey; we work with them to plan the layout of their new space.  We draw the blueprints of their new space and help them decide what to take with them and how to arrange it.  We can also help them to rearrange and decorate their current house to give it a better chance of selling.  And we can meet the truck on moving day to direct the unloading effort and make sure everything goes where it's supposed to.  Once they are moved in, we can help them with all of the things listed above under "Interior Spruce-Up".

Holiday Activity! 

Holiday Decorating Help – We can help decorate everyone's rooms using their personal decorations, or ones purchased by your organization.  We will unpack them and put them up, creating beautiful artistic arrangements and displays for them and their guests to enjoy.  We can even help decorate your building lobby and hallways!  When the holidays are over, we will help organize and pack them away for next year.
---
View other Classes
Click on the categories below for a full program list