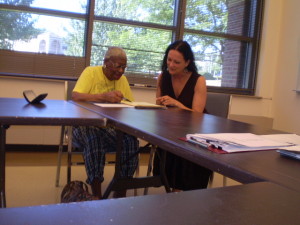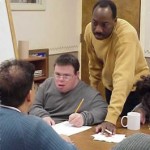 We all have stories to tell, just by virtue of just being alive.  Every day we have experiences, both large and small, that make us who we are.  They test our resolve, they make us see differently, they renew our hope, they make us believe in ourselves and others.  These experiences, when accumulated over a lifetime, combine to make each of us into unique individuals with a wealth of valuable lessons and experiences to relay to others.  Our professionals can help you record your unique life story, on paper and on video.  Computer typing experience is not necessary.
Written Legacies
Getting Started With Legacy Writing – We teach you how to get started compiling your memoir, ethical will or family tree on your own.  You will learn how to gather information, conduct research, organize your information and get it down on paper.  You will also learn various publishing/ presentation options.  Documenting family photos and possessions will also be discussed.  (1 hour class)
Personal Legacy Writing – We help you gather your thoughts, organize your approach, and write.  We coach you along the way, and help you organize your chapters and edit your content.  We can also help with typing if you need it.  When you are finished we help you publish your story for you to give as a valuable keepsake gift to family and friends.  There are four main types of written personal legacies:
1. Autobiographies – Chronological stories of our entire lives, beginning with our earliest memory and continuing to the present
2. Family Histories – Autobiographies of our family members (including our autobiography)
3. Memoirs – Snapshots of important life experiences we have had, such as places we have traveled or people who have impacted our lives
4. Ethical Wills – Descriptions of the lessons, values, beliefs, hopes, and dreams that we have accumulated and developed throughout our lifetime
Researching Your Family Tree

 – Learn how to research and document the various branches of your family tree.  We explain the different agencies and websites available for research, and how to organize the information you uncover.  We also show  you how to incorporate stories, photos, and documents to help tell the story.  And we provide options for publishing your family tree once you are finished with your research.

Photo/Possession Documentation – We help you organize your photographs into albums and document the names, dates, and places for each one so that your family knows who everyone is and where the pictures were taken.  We can do the same with your important possessions, documenting the stories about where they came from, and why they are an important part of your life.  This information is a very valuable gift to hand down to your family.
---
View other Classes
Visit our Services for Caregivers page