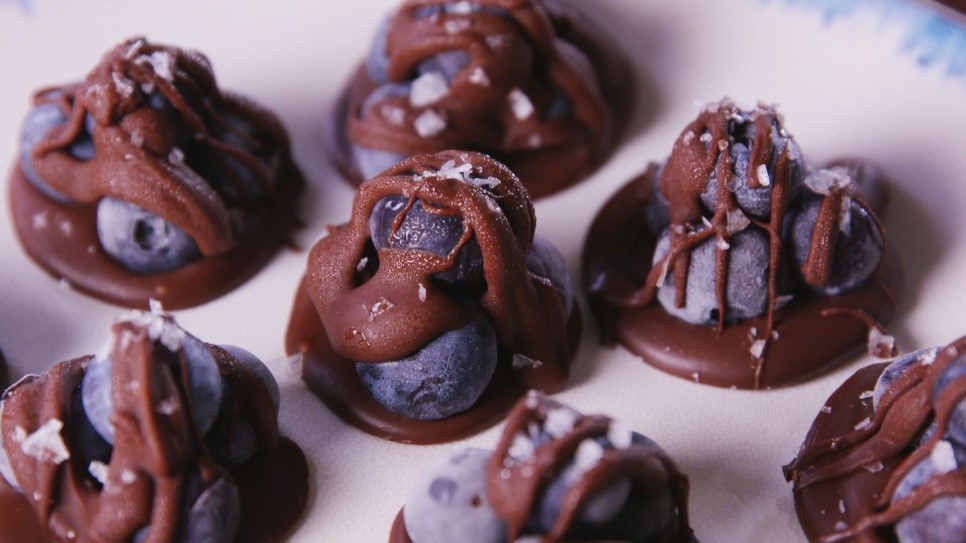 Serves 5 (3 clusters each) / Prep Time: 25 min / Source: Delish
Ingredients
1-1/2 c. semisweet chocolate chips
1 T coconut oil
2 c. (10 oz.) blueberries
Sea salt (coarse or flaky) or fresh-ground Himalayan pink salt
Directions
Line a small baking sheet with parchment paper.
Melt chocolate chips and coconut oil in a medium glass bowl in microwave, stirring every 30 seconds.
Using a teaspoon, spoon a quarter-sized dollop of chocolate on parchment and top with a pyramid of 4 blueberries (3 on the bottom and 1 on top). Drizzle more chocolate over blueberries. Sprinkle with a few grains of salt.
Freeze until set, about 10 minutes.