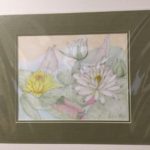 Retirement brings with it an increase in one of life's most precious commodities—spare time. If you enjoy art, and wonder whether you might have artistic ability, taking an art class can be a great way to spend your time. It can also be good for your health.
Researchers at the American Academy of Neurology reported last year that people who engaged in artistic activities such as painting, drawing and sculpting were 73 percent less likely to develop memory and thinking problems that lead to dementia.
The study also concluded that the social aspect of taking a class can also increase brain health. Socializing with others made participants 55 percent less likely to develop mild cognitive impairment.
The Cleveland Heights Senior Activity Center (SAC) offers several types of art classes that can help students explore their creative talents. Artist Susan Morse teaches ongoing classes in basic drawing, drawing and painting, and watercolor pencil. Artist Alice Seiffulah teaches an ongoing portrait painting class.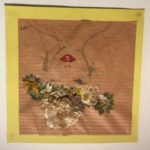 Morse notes that many of her students had an interest in art in their earlier years, but set it aside to pursue a career or raise a family. "Our students are able to focus and move forward on developing skills more quickly [than younger students]," she said, "because they don't have the time demands of a job or family."
If you enjoy the art of crafting, crafters Susan Roberts and Leonie Lee lead a free semi-monthly arts and crafts class at SAC. Projects cover a variety of craft types, and are designed to be both beautiful and quick—they are completed in just two hours.
Roberts has noticed that many students are pleasantly surprised by their abilities. "A lot of people don't realize they have artistic talent," she said, "but anyone can do it in some form or another. It doesn't have to look just one certain way."
SAC also holds a free weekly open art group for artists who don't need instruction, but who would like to work on their projects in the company of others. Amy Jenkins, SAC supervisor, said, "Artists just bring whatever they're working on. It's a wonderful creative and social opportunity."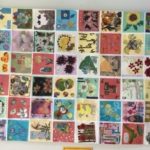 SAC art students regularly hold art shows at CH-UH libraries. Some have also participated in juried shows, and some even sell their artwork. Many of their pieces are also on display throughout the year at SAC, and community residents are welcome to tour the center and view the art.
Roberts has reassuring advice for those who may be afraid they don't have the talent or ability to create art: "Don't go on past perceptions of yourself or past discouragements. You don't know until you try."
SAC classes are open to Cleveland Heights residents age 60 and older. Call 216-691-7377 for more information and to register for classes.
Click here to read the full article in the Heights Observer.