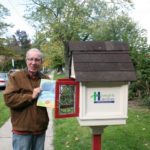 Many seniors have untapped energy, ideas and interests during retirement. Starting a business or volunteering for a worthy cause are two stimulating and gratifying ways to keep the body, mind and spirit active in retirement.
The Encore Entrepreneurs Series, a partnership between The Cleveland Foundation and the Cuyahoga County Public Library, provides programs to help seniors start and grow a business. These include free workshops, coaching sessions, and events focused on business development and networking.
Visit www.ccplencore.org or call 216-398-1800 to learn more.
Business Advisers of Cleveland (BAC), a nonprofit organization that provides free counseling, consulting, mentoring and educational programs for small businesses and nonprofit organizations, is offering consultations at an upcoming Encore Entrepreneurs Series program in South Euclid.
Call 216-426-2053 for more information.
Encore Cleveland, a partnership between The Cleveland Foundation and Business Volunteers Unlimited (BVU), helps retired seniors volunteer through several programs, including helping an organization grow, skill-based volunteering and direct service opportunities.
Visit www.bvuvolunteers.org/volunteer/encore-cleveland or call 216-736-7711 for more information.
Cleveland Heights artist Nikki Evans, inspired by the Encore program, recently started a decorative window screen painting business.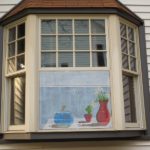 Evans, age 72, loves to paint. "But I ran out of room to hang paintings in my house," she laughed. She took a screen painting class in the 1980s and decided to make a business out of it.
Evans paints original designs on the outside face of old mesh window screens. "It provides lovely artwork for your home, and it doesn't affect your ability to see out," she said.
Contact Evans at 216-544-0212.
John Jarvey, a resident of Cleveland Heights and a retired Cleveland Public Schools English and reading teacher, is continuing to pursue his passion for teaching, reading and learning by volunteering with the Heights Libraries.
In addition, Jarvey continues to volunteer for the Cleveland school system, tutoring children and giving books to teachers.
"It's not work," he said. "It's exhilarating to help people."
Jarvey manages the sorting and organizing of donated books for library book sales, and organizes the stocking of books for the Little Free Libraries. He also helps deliver books to prisons, the VA hospital and Severance Health Center.
Call 216-932-3600 for information about volunteering at Heights Libraries.
Click here to read the full article in the Heights Observer.