Tai Chi
Tai Chi is a practical, slow-flowing exercise for restoring flexibility and joint function, improving balance, and lifting energy and outlook. Tai Chi also reduces depression, arthritis pain, chronic pain, stiffness, and fibromyalgia. It enhances breathing, lowers blood pressure, slows bone loss, and boosts immunity to the shingles virus. The gentle movements of this ancient Chinese tradition can be done either seated or standing, and participants are encouraged to sit down whenever they may need to. Anyone can participate, even if they are new to Tai Chi, and even if they are using a walker or wheelchair.

All programs are available in-person or by video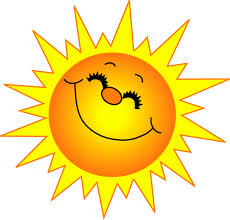 All programs can also be done outdoors in nice weather or with overhead cover
Group Tai Chi Classes – Customized to work at everyone's different levels of ambulatory ability. We provide instructions for the movements for those who are able to stand as well as those who need to remain seated. (1 hour class)
Individual Tai Chi Classes – For those who are unable to participate in a group class. The classes are adapted to even the most challenging physical conditions. (1 hour class)
Building Energy with TaiChi – Learn breathing and focusing exercises to open the energy pathways of the body; and stretching exercises to open, relax and elongate the muscles to improve circulation and vitality. Using visualization techniques along with the breathwork we will enhance the energy flow in the body and deepen the respiratory functions. Then we will learn Tai Chi movements to stimulate memory, strengthen the legs, and open and lubricate the joints using whole body movement. No TaiChi experience is necessary. Can be done seated or standing. (1 hour class)

Chinese New Year Tai Chi Class – A fun celebration of Chinese New Year through Tai Chi. We will have an informational discussion on how Chinese New Year is celebrated, and also talk about the symbolism of the animal that governs this new year. Then we will do classic Tai Chi movements. No previous Tai Chi experience is necessary, and the movements can be done either seated or standing.
Qigong
Qigong is a practice of understanding and improving our energy. Through meditative movement we learn about the energy surrounding us and the energy within us. Becoming aware of this energy allows us to heal ourselves and balance the energetic tracts and centers within our bodies. Classes begin by focusing on the breath. We use movement timed to our inhalations and exhalations, as we absorb healing energy while pushing away negative energy. We begin to open physically and energetically so that we can release more negative energy and find deeper healing. This is a seated class. (1 hour class)
---
Click on the categories below for a full program list