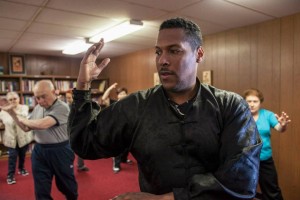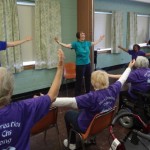 Tai Chi is a practical, slow-flowing exercise for restoring flexibility and joint function, improving balance, and lifting energy and outlook.  Tai Chi also reduces depression, arthritis pain, chronic pain, stiffness, and fibromyalgia.  It enhances breathing, lowers blood pressure, slows bone loss, and boosts immunity to the shingles virus.  The gentle movements of this ancient Chinese tradition are done either seated or standing, and you are encouraged to sit down whenever you may need to.  Anyone can participate, even if you have never done Tai Chi before, and even if you are using a walker or wheelchair.
Personal Tai Chi Classes – A one-hour private Tai Chi class in the privacy and comfort of your home. We design a program that works for your level of ability and is sensitive to whatever physical challenges you may have.
Group Tai Chi Classes – A one-hour group class in your home, so you and your friends or family members can practice together! It's a fun combination of exercise and companionship. Class size will depend on how much space you have. The cost is split by the students.
---
View other Classes
Visit our Services for Caregivers page