Judith Eugene – Architecture, Cooking, Gardening, Interior Decorating, Journalism, Life Stories, Music, Pet Connections, Positive Living, Reiki, Yoga, Car Shows

Judith is a licensed Architect and an Interior Decorator with 25 years of experience, graduating with honors from Kent State University.  She is a certified yoga instructor with specialized senior adult training through the YogaFit training program, and she is also a Reiki Master Teacher, trained in the Usui Reiki system. Judith is an accomplished writer, and her work has been featured in several Cleveland publications. She is also a singer and guitarist, performing frequently at local venues.  Judith is an animal welfare advocate with extensive experience in foster pet care and placement. Antique cars are one of her favorite hobbies, and she is experienced in planning and judging antique car shows. Judith is the Founder of The Loving Hands Group.
---
Chris Burnett – Tai Chi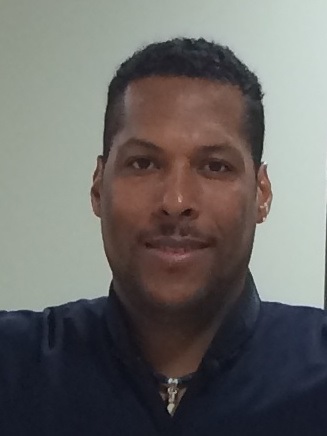 Chris has over thirty years of training in Martial Arts. He began teaching Kung Fu and Shaolin Five Animal Techniques. After discovering the many health benefits of Tai Chi and Qigong, Chris began teaching these disciplines in fitness clubs, parks and senior citizen communities. He now has over twenty years of experience teaching.  It is his vision to create a health Tai Chi community. Chris wants people to know that Tai Chi and Qigong are good for people of all ages and physical abilities. He teaches techniques that strengthen limbs, improve balance, and help with circulation and joint flexibility. Chris frequently travels to Florida and San Francisco to further his training under well-known Tai Chi Masters. He is the owner and founder of Green Dragon Tai Chi and Qigong LLC. Chris enjoys helping others and says there is nothing like the feeling he gets when his students thank him and tell him how good they feel after class.
---
Lori Dreskin – Laughter Yoga


Lori became a certified Laughter Yoga teacher in 2013, after retiring from 30 years of practice as a Masters Level Special Education Teacher. She loves teaching and sharing Laughter Yoga with the senior and disabled populations. Lori has taught at numerous senior centers, senior apartments, nursing homes, and rehab centers throughout northeast Ohio. Lori has appeared on the "Golden Opportunities" television show, and has been a speaker at various faith based and women's organizations.
---
Elizabeth Shapiro – Massage Therapy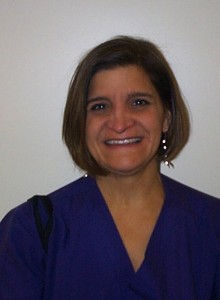 Liz is a Licensed Massage Therapist practicing in the Northeast Ohio area. A graduate of the National Institute of Massotherapy in Independence, Ohio she holds a Limited Practitioner's License from the State of Ohio Medical Board. She is also certified in Geriatric Massage through the DAY-BREAK Geriatric Massage Institute of Indianapolis, Indianapolis. Her focus is on treating the growing population of seniors and people with disabilities to enhance their lives and wellness through the medical benefits of massage. Liz is the founder of Hands On Relaxation Massage.
---
Susan Squires – Fine Arts
Susan E. Squires is a professional artist with over 25 years of experience. She majored in psychology at Miami University and has a Bachelor of Fine Arts in painting and drawing from The Cleveland Institute of Art. Working for 9 years for The Jones Home for Children, a residential treatment facility, Susan designed art projects for the residents, mostly teens, in which they discovered new and positive things about themselves. She also established the art room there. When her mother moved to a memory support unit, Susan enjoyed facilitating group programs with the residents , planning art projects which stimulated their memory and enhanced their social skills. When creating her own pieces, her painting medium is encaustic, an ancient process, which she also teaches. She also teaches monoprint techniques using her Vandercook printing press.
---
Anne Stottler – Fine Arts, Fiber Arts, Flower Arranging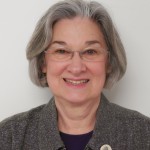 Anne Stottler, a fiber artist, graduated from Wright State University in Dayton, Ohio with a degree in Art Education. She lived in Maine for 20 years where she taught art in grades K12. During this time she also worked as a floral designer and taught several adult education classes. Gardening is her second love, drawing much inspiration for her quilts from the textures and colors found in nature. Since moving to Ohio 14 years ago, she has continued teaching art and sewing to both children and adults. Currently she is site facilitator at Cuyahoga Community College in the senior Encore Program. She also creates quilted commission pieces at the request of clients. Her art quilts have been exhibited in galleries both in Maine and Ohio.
---
Elisa Travis – Drama Activities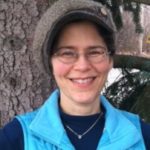 Elisa holds a B.A. from SUNY Empire State College in Theater Arts and has 30 years of drama experience. She has been involved in all aspects of theater with an emphasis on directing, acting, and writing; and has experience working with people of all ages and abilities. Elisa has worked with children, teens , senior adults, dementia patients and those with visual challenges and special needs . She has worked with senior adults at several area senior centers. Elisa believes that the opportunity to express oneself creatively is healing, joyful and deeply fulfilling for the heart, mind, body and soul.