Programs
---
What We Do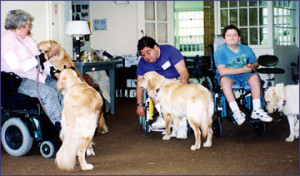 We bring fun and interesting classes, activities & therapies to you.
You are welcome to try any of our classes and activities as one time events, or schedule them as ongoing weekly activities.
We are able to work with all levels of vision, arthritis, mobility and cognition challenges.  We tailor all of our activities to each individual so that everyone can participate and succeed.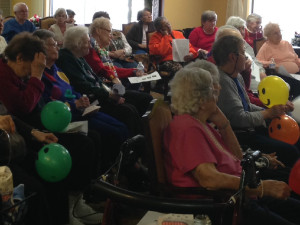 The activities can be paid for by the organization, by the individuals, or a combination of both – whatever is most appropriate for your group.
If there is an activity you wish we offered that you don't see listed here, please contact us and we'll do our best to bring it to you!
---
How We Help Your Activities Directors and Social Workers
Easy coordination – one phone call schedules many different classes and activities
Professional providers mean you don't have to worry about service quality or work ethics
You can refer us to others with confidence, knowing we will act in a professional manner and fulfill our promises
We can provide you with informational fliers to help promote the classes
---
How We Help Your Marketing and Community Outreach Department
We can help you put together special community outreach events, public awareness events, fundraisers, and expos
Offering unique, professional-level activities to your residents shows prospective new clients and their families that you are interested in seeking out new and interesting ways to help them feel fulfilled
It's a great way to let the community know about your facility, and remember you when they need you.